Tripawds is a user-supported community. Thank you for your support!
Kylie Jean just turned 8 months old this week.  She's had quite a growth spurt since her spay about six weeks ago – I haven't had an opportunity to weigh her but she's popped up in height and now looks to be on track as far as height goes.  Which surprises me because of all the energy she had to expend when she was two months old and we were fighting so hard to save her leg.  I've got to admit I still get teary-eyed remembering her accident and the final outcome but its hard to stay in that place with Kylie Jean's "lets go do something" character.  We were looking forward to puppy agility but the class starts the middle of July and I think we will opt for the A/C and hold off on that til the fall and cooler temperatures.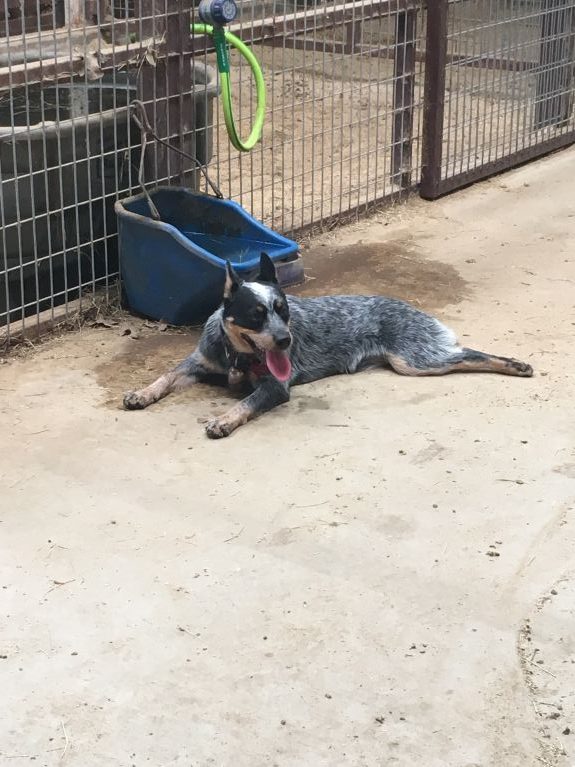 We will keep up our daily walkabouts around the farm and our weekly adventures out on trail and perhaps we can start playing some sort of hide-and-go seek games in the house in the hotter parts of the day.